Upcoming Innovation Event for Earth observation and Citizen Science enthusiasts!
ODYSSEY CONNECT
The knowledge exchange event for everyone who wants to learn how to solve complex 21st-century challenges. Get equipped with knowledge and prepare to build new solutions!
Date: February 4-5, 2020
Place: University of Applied Sciences, The Hague, The Netherlands
Odyssey Connect offers a curation of over 30 deep dives on a variety of t topics such as tech, law, ethics, entrepreneurship, culture, and more. Aside from international speakers, all Odyssey 2020 challenge leads and their stakeholders will be here to guide prospective hackathon teams through the challenges (in total more than 80 speakers!).
A global ecosystem will be here to prepare you to:
Create epic solutions at the subsequent Odyssey Hackathon (2000 participants – 21 complex challenge – April 3-5, 2020 in Groningen)
Solve complex global challenges through mass collaboration
Why join?
Get a head start on hackathon preparation: meet all challenge leads and stakeholders
Learn how to create solutions for ecosystems and how to build a product in tune with global realities
Find out more about pilot opportunities after the hackathon (in over 12 different industries from energy and smart cities to nature conservation and digital identity)
Tap into new sources of inspiration, ideas and creativity
And meet the CSEOL team!
CSEOL session 'Up there and down here: How can Earth Observation and Citizen Science help you address societal challenges.' will be on 5 February at 15.15!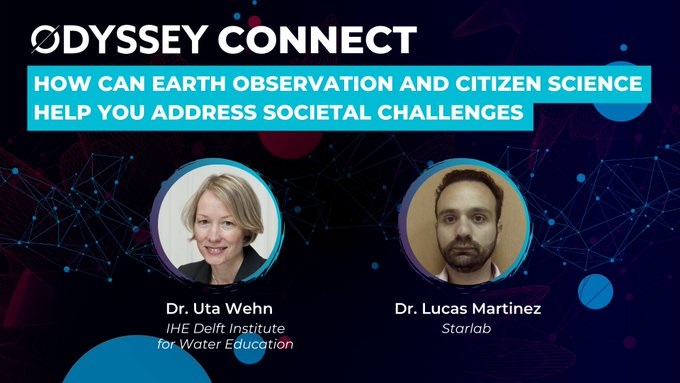 For more information please check the full program: https://connect.odyssey.org/program/