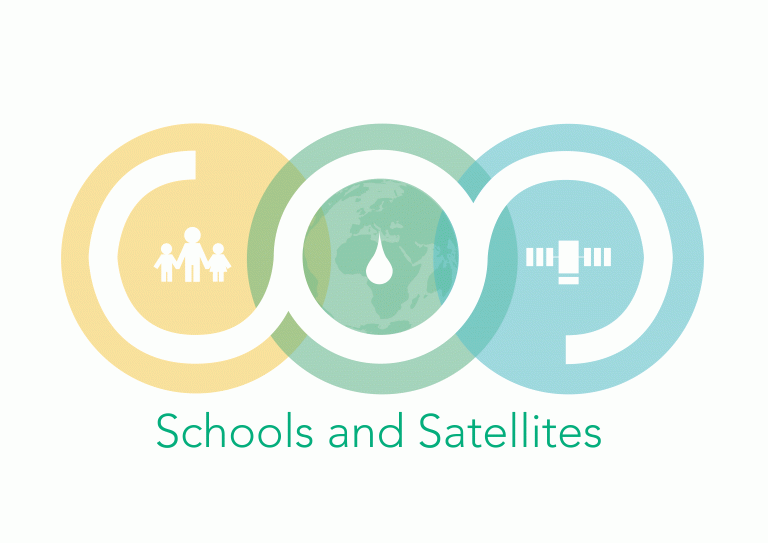 West Africa's economy is mainly sustained on agriculture and over 70% of crops are rain-fed. Economic growth and food security in this region is therefore highly dependent on the knowledge of rainfall patterns. According to the IPCC, the Global South will seriously suffer from climate change. As traditional rainfall patterns shift, accurate rainfall information becomes crucial for farmers to optimize food production. The scarce rain gauge distribution and data transmission challenges make rainfall analysis difficult in these regions. Satellites could offer a solution to this problem, but present satellite products do not account for local characteristics and perform poorly in West Africa.
Schools and Satellites (SaS) combines Citizen Science, Earth observation and Machine Learning to create a reliable satellite rainfall product for West Africa. The new satellite rainfall product (the RainRunner) uses an innovative combination of aerosols, cloud top temperature, amount of clouds, soil moisture and land surface temperature products from ESA's Sentinel satellites and MSG's Aviris, as well as topographic information. These data will be fed into a Convolutional Neural Network (CNN) to estimate precipitation. To train and validate the CNN, different sources of ground rainfall information will be used, namely, rainfall data from TAHMO Ghana and the Ghana Meteorological Agency stations and Citizen Science-based rainfall data collected by Ghanaian schoolchildren.
The goal of SaS is to overcome the lack of ground data and good rainfall satellite products. The SaS rainfall product will guide agricultural extension agents support crop insurance, enable farmers to make informed decisions to optimise their production and contribute to climate education in schools through TAHMO. Ultimately, SaS aims to contribute towards food security.
The Schools and Satellites Team

Ghana Meteorological Agency (Gmet)